Well I must admit to being in a lull where catching fish are concerned of late and for once conditions cannot be blamed but maybe my choice of species can.....
I did a session just before New Year for Perch on a commercial water that has been doing a few nice Perch but for some reason I have not yet cracked them on the water in question yet, I will continue though.
My first foray in 2013 was after Pike, a river Pike to be precise, I know that reservoir's do hold nice Pike but the straight lines of the bank do not always do it for me, the wild banks of a river and its (usually) remote and quiet backdrop are what I crave when I fish, if I can see another angler when I fish then as far as I am concerned the place is busy!
Anyway I headed to the Severn last weekend and after the heady mealstrom of the recent high waters that saw the river as wide as a hugh stillwater in places the river was receding quickly and on that thought with slowing pace and clearing water I thought old esox would be up for a sardine or two.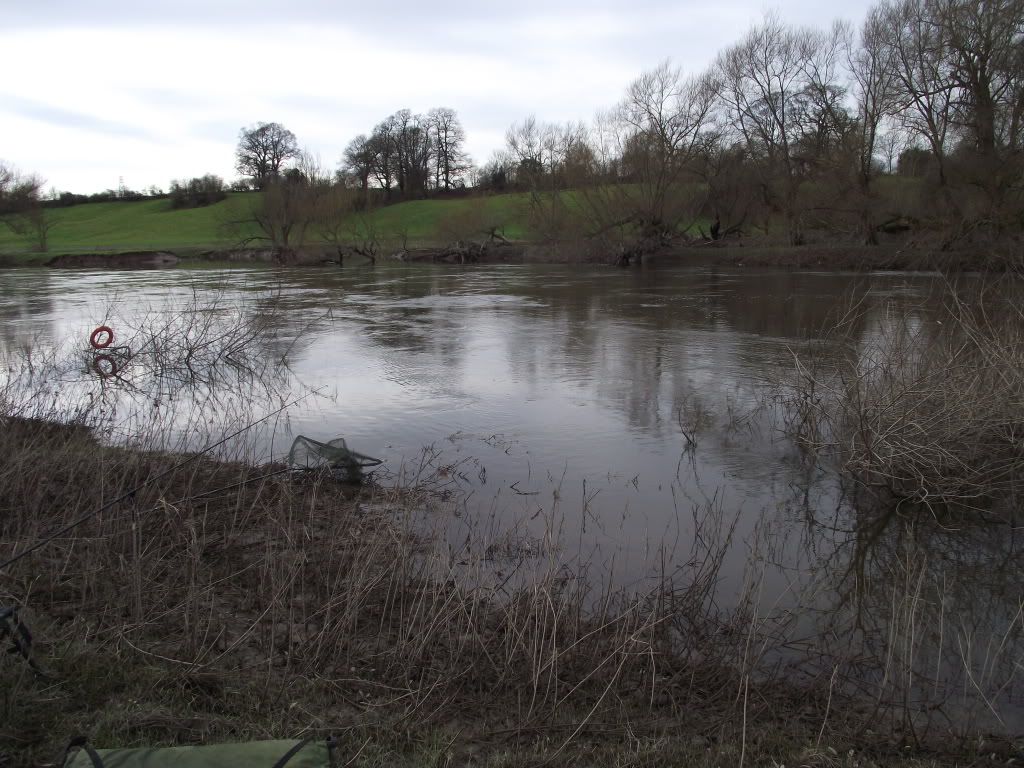 I fished three stretches over the course of the day one above Shrewsbury and two below, I found slack water on all three stretches but it seemed as though either esox wasn't at home or esox wasn't hungry, whatever it was I failed to induce a take all day which after the effort I put into the session was a bit of a kick in the you know what's, but that's the chance you take every time you leave the house full of optimism and sometimes leave the bank cursing the fact that you left the house in the first place! But we always go back for more don't we! I will do as well, the sooner the better.